Good game everybody
Spirit of the game always wins
Let it roll!
Don't stop the roll, we'll take the yards
I NEED CUTS
Somebody cut from the back of the stack!
Wait for it, waaaaaait for ittttttt
Halftime Coaching
Bring it in team, please clear out of the throwing lane, kay? Thanks in advance
New Yoga Pose
This is called the extended crane catch
Strategery
Even in league, we strategize
You done goofed
Clearly Mark done goofed here…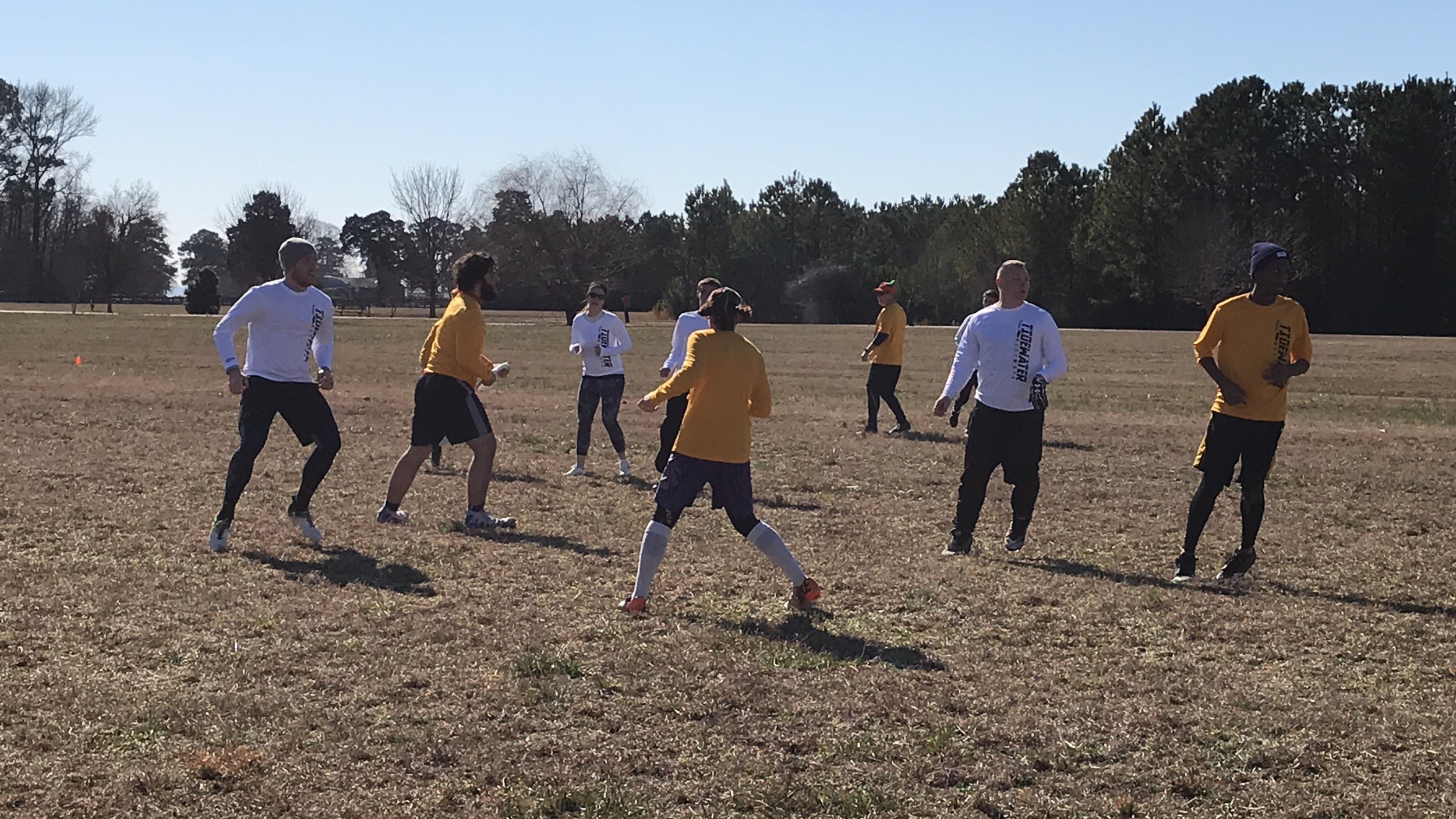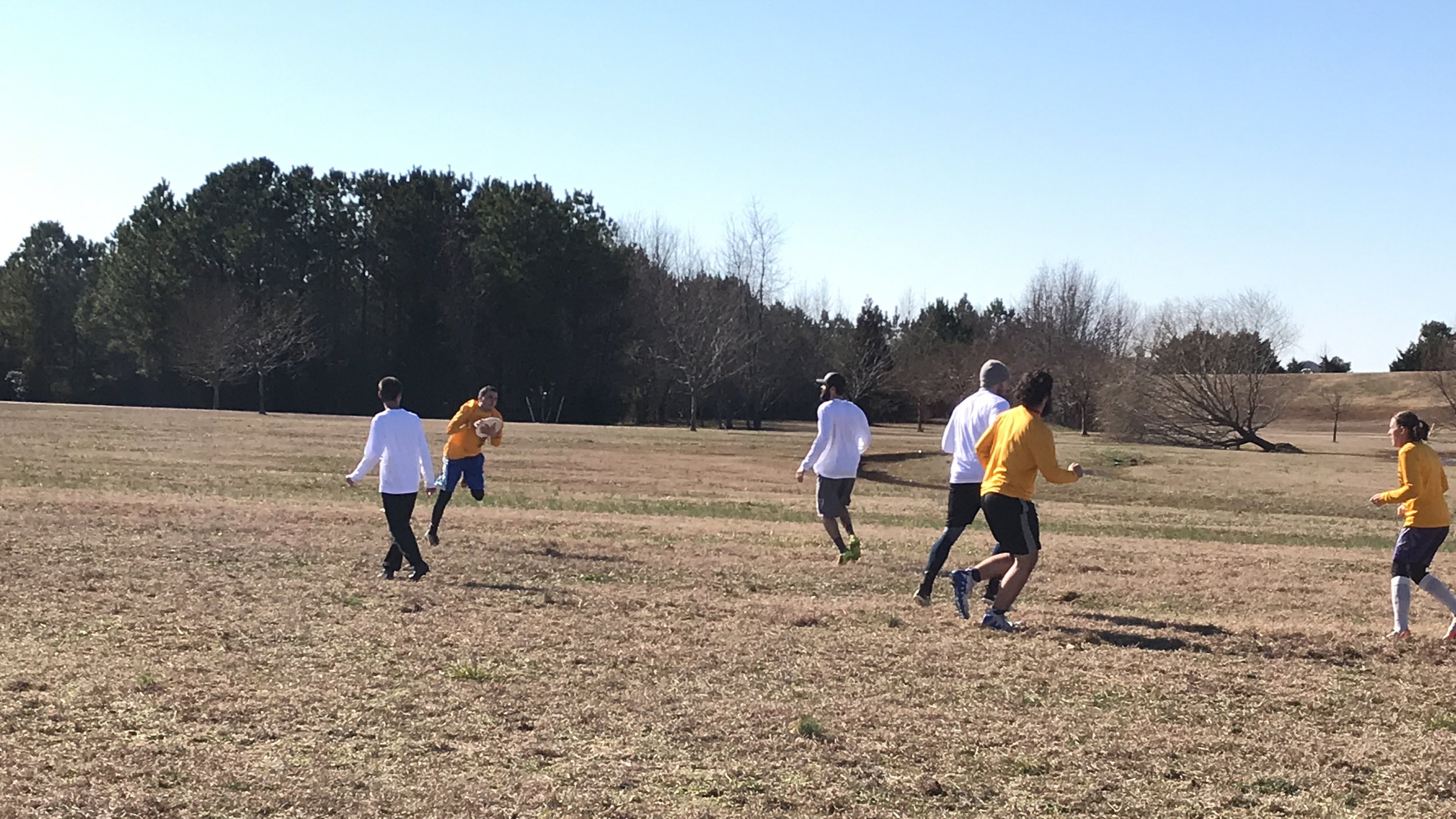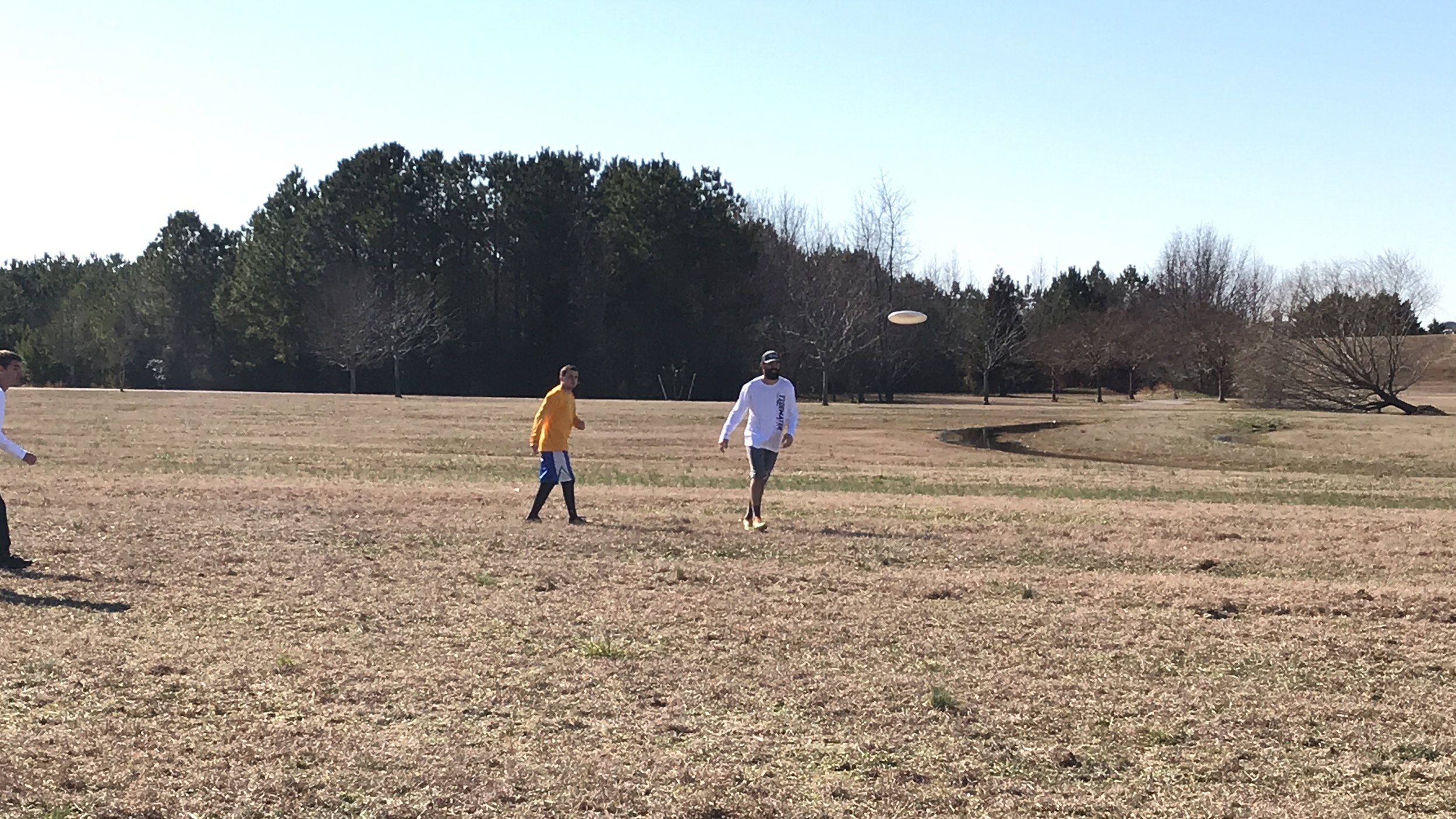 You want it? I'm good, let it go
Get low when the whistle blow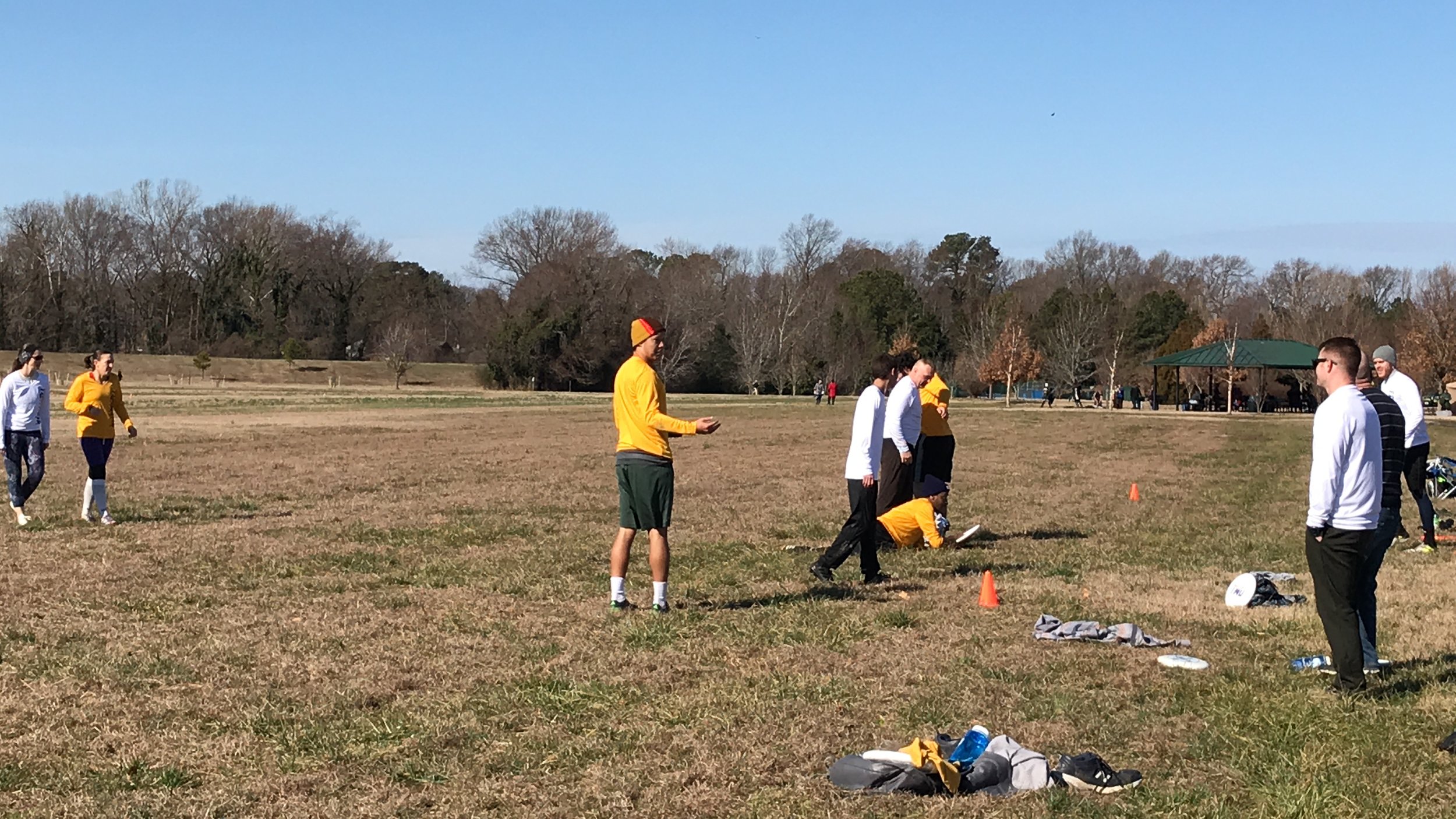 Crowd the Corner
It's the only viable endzone play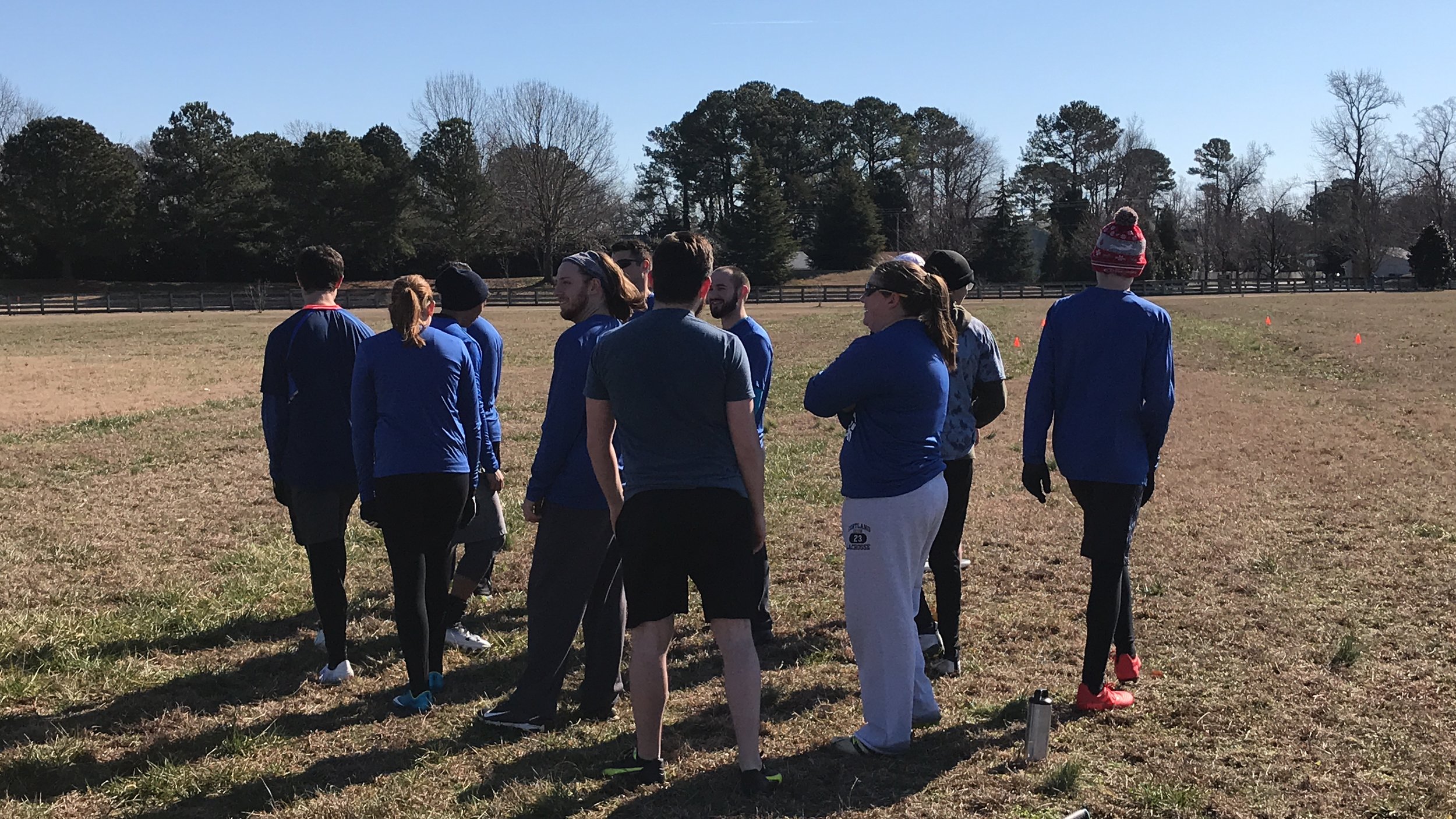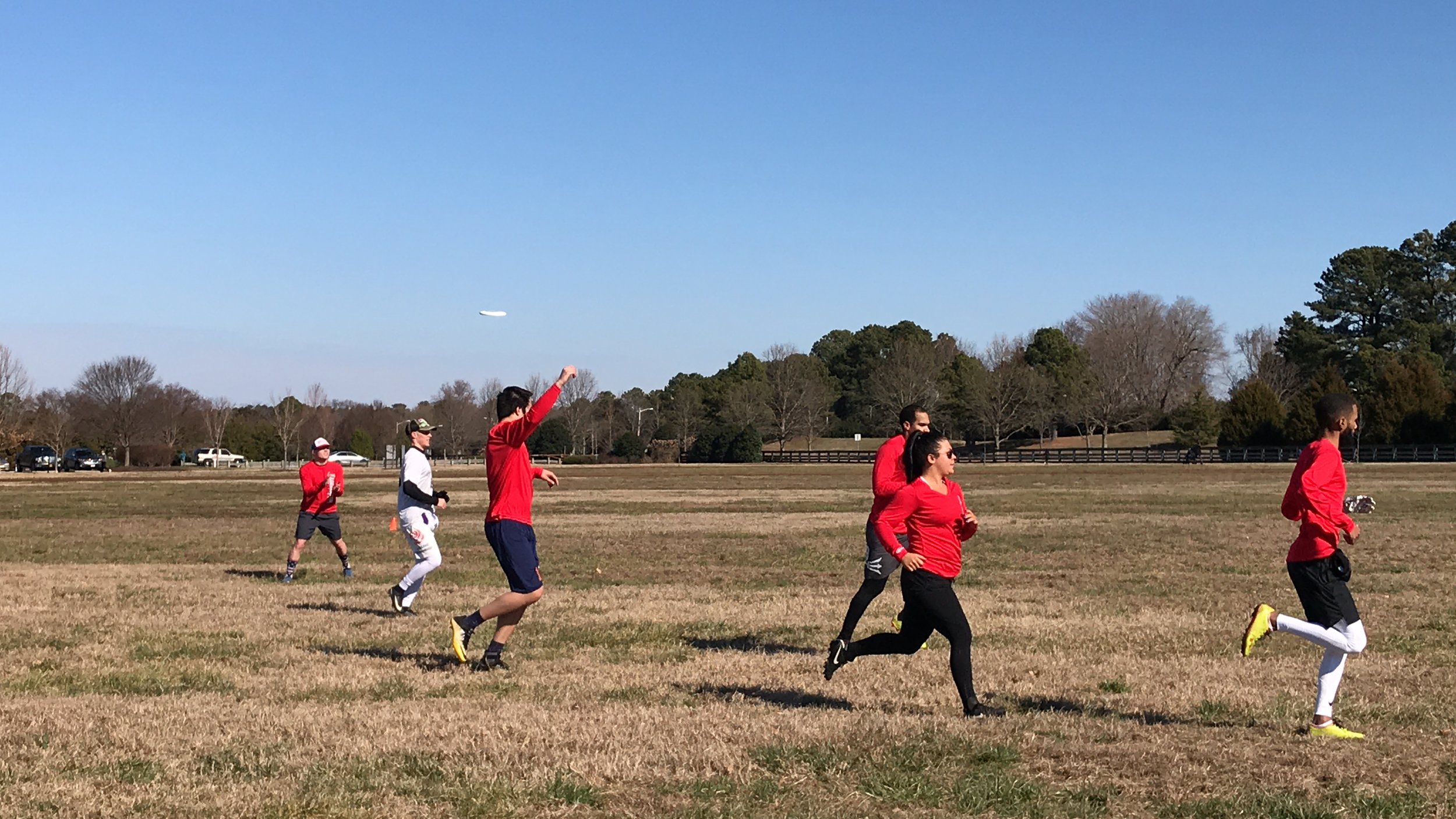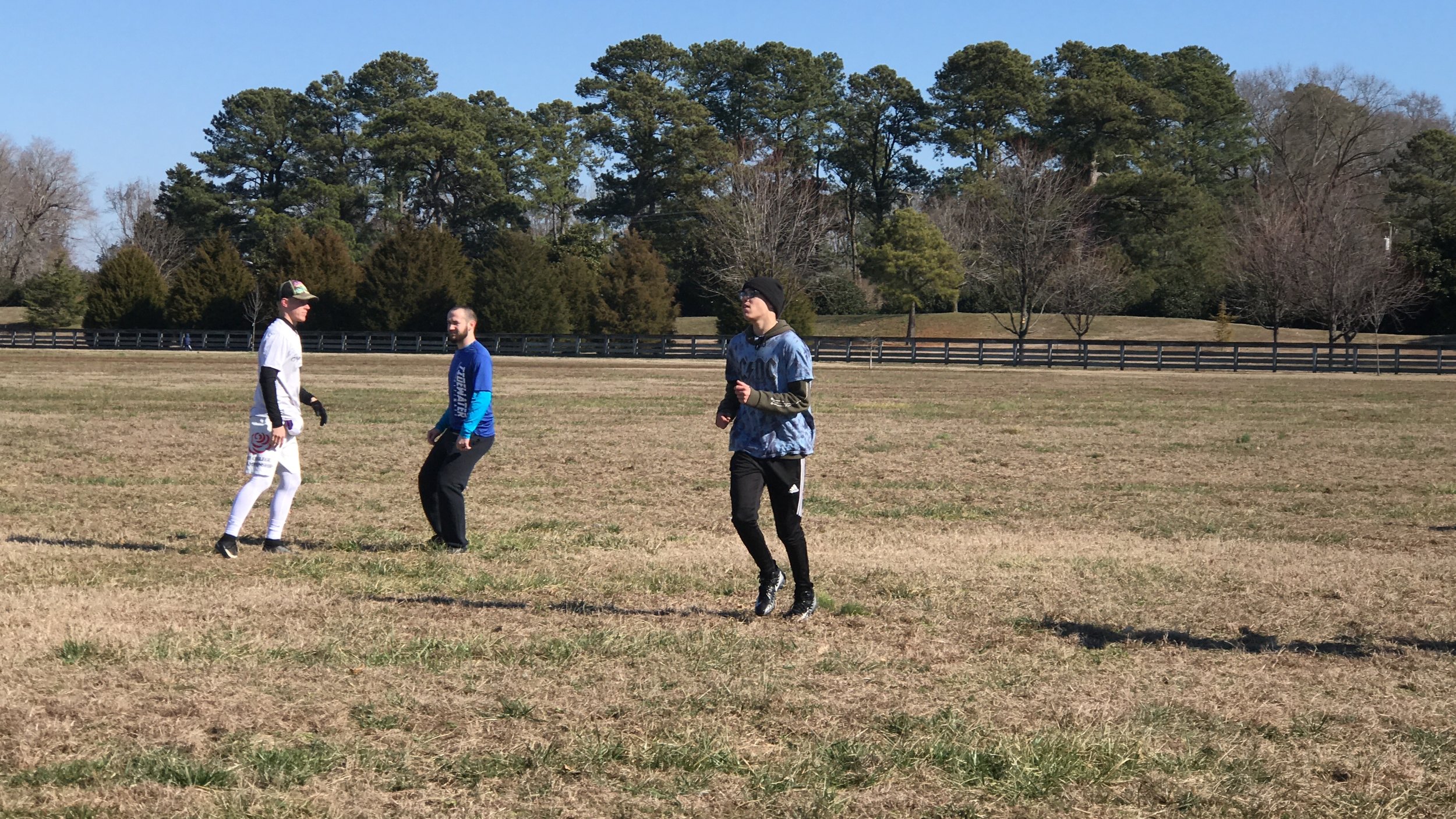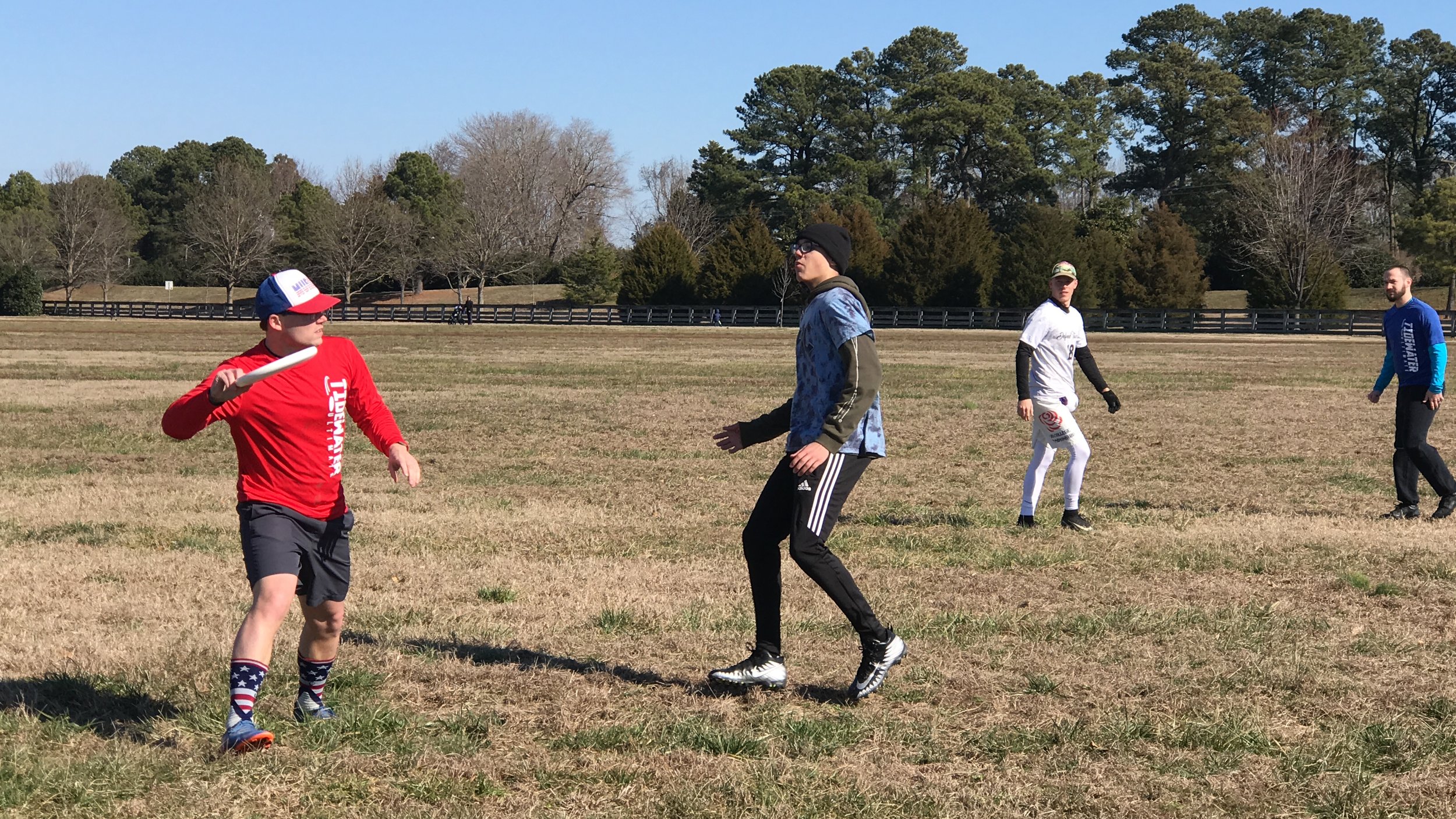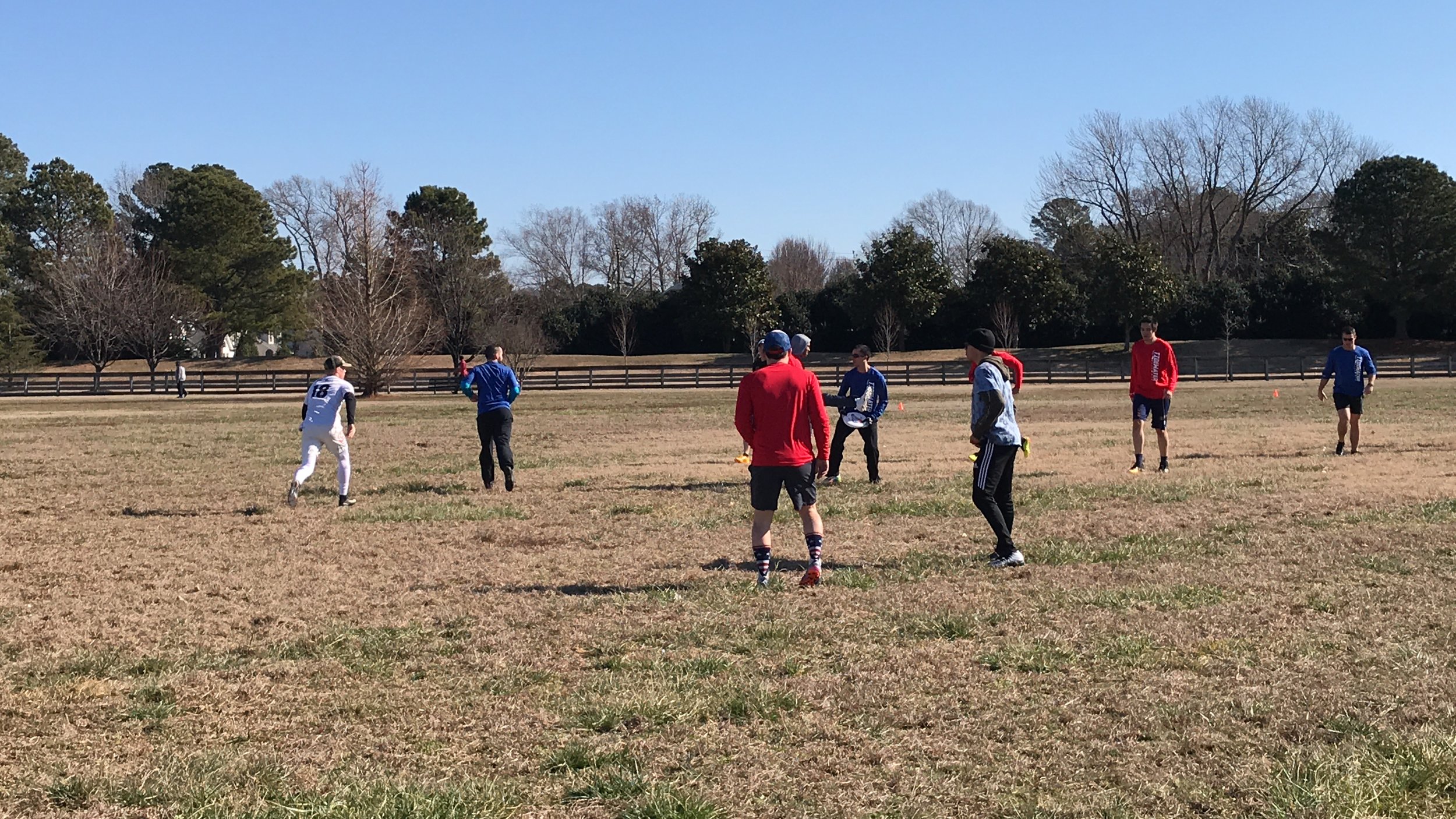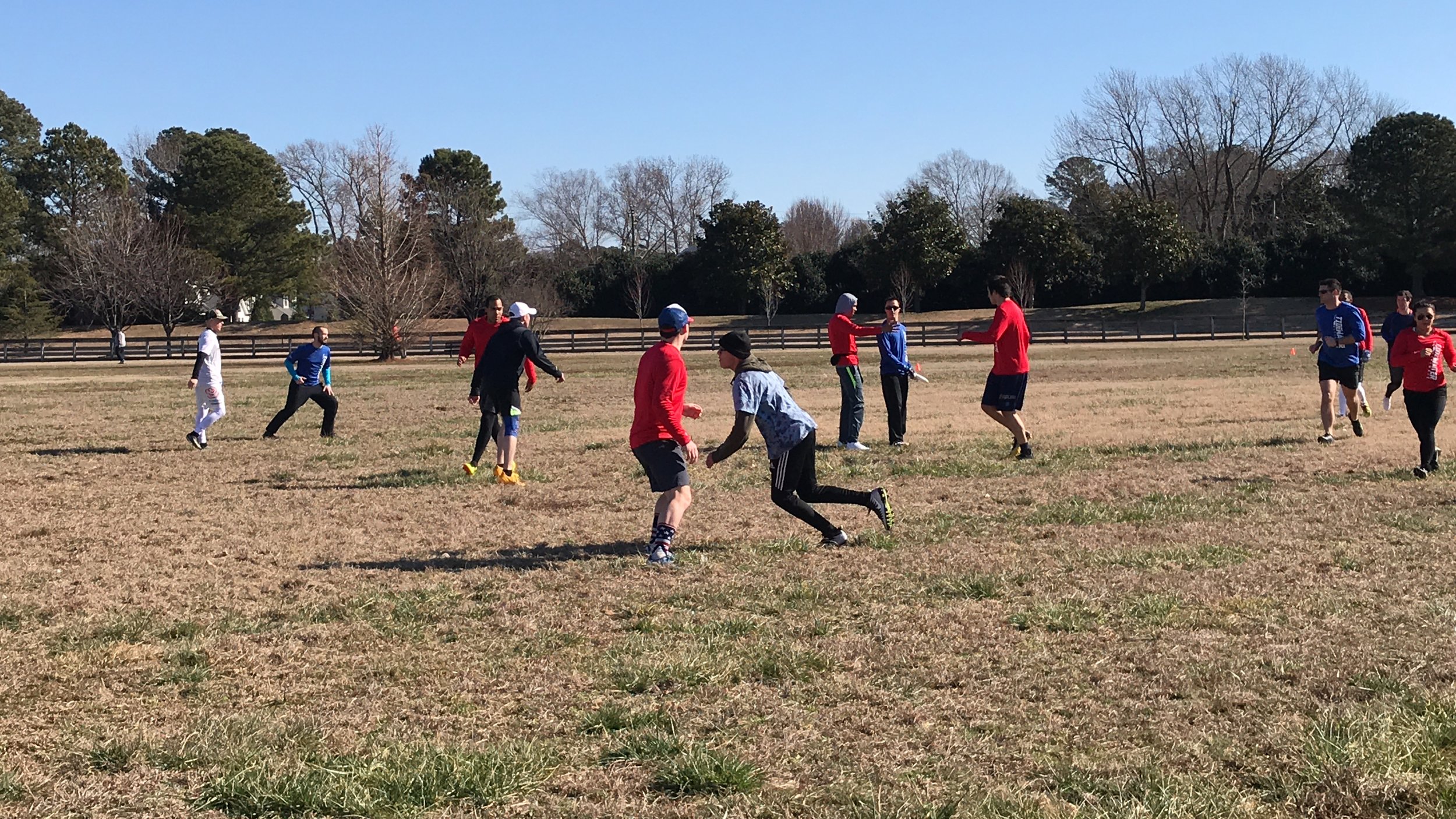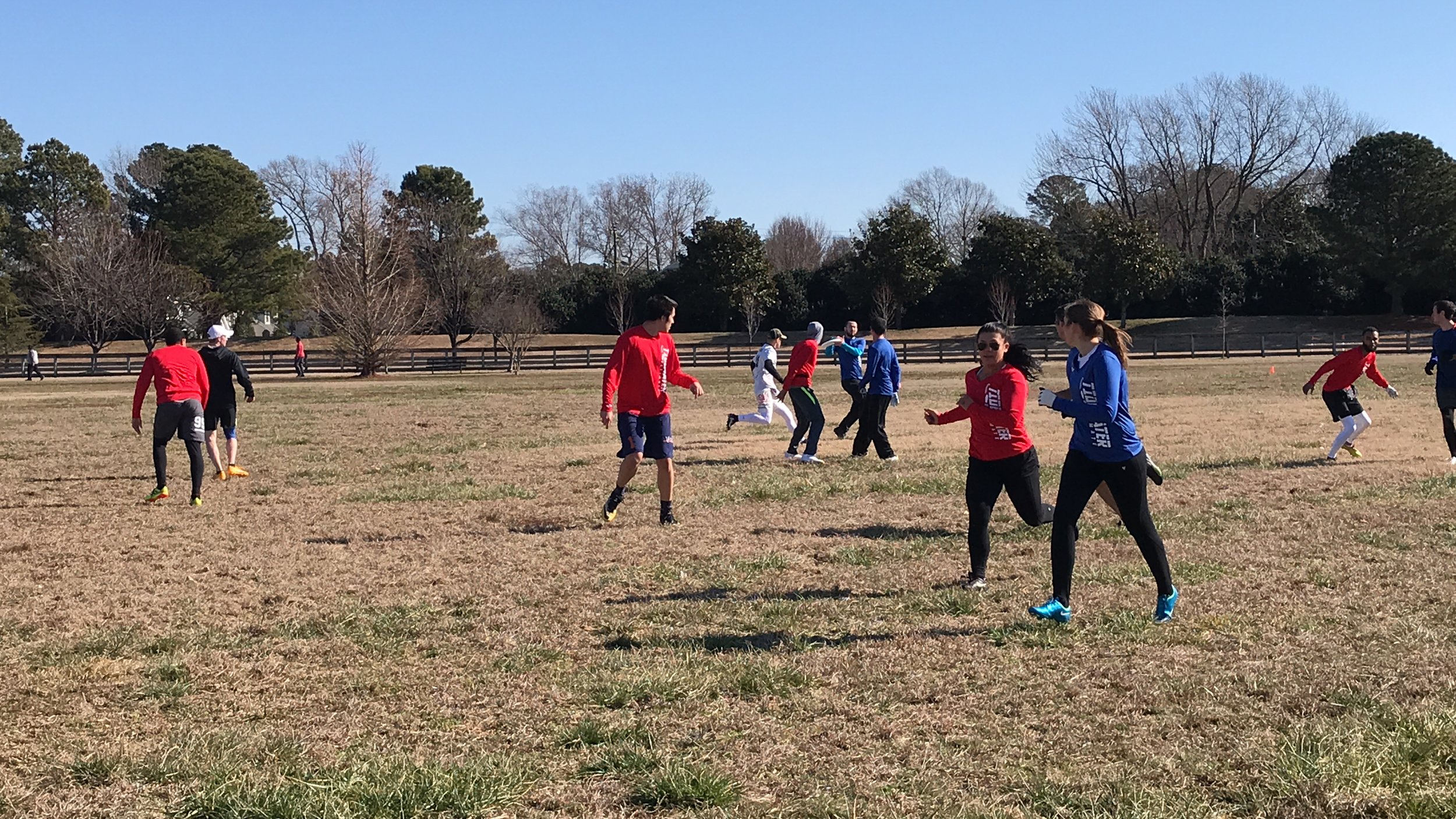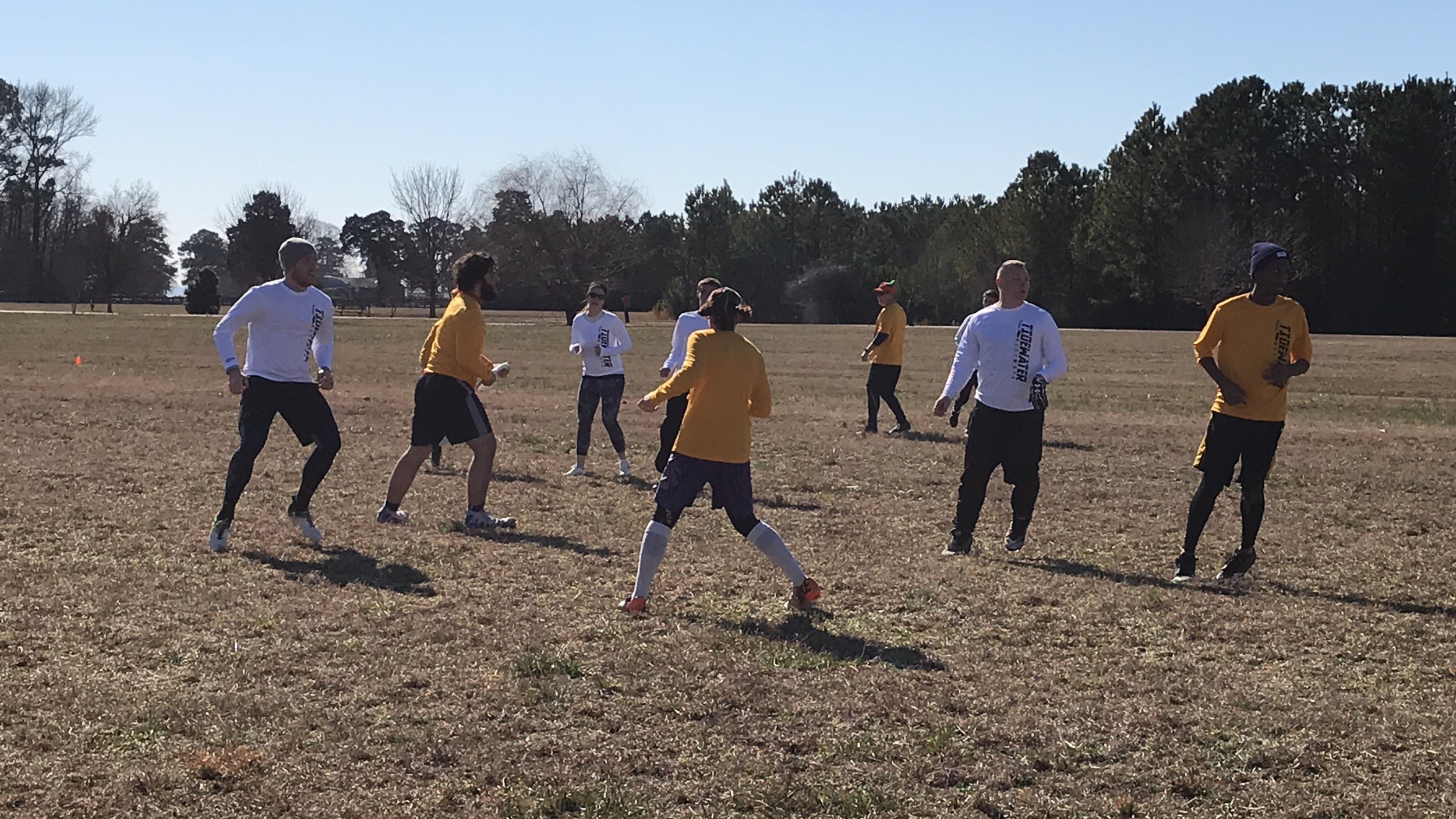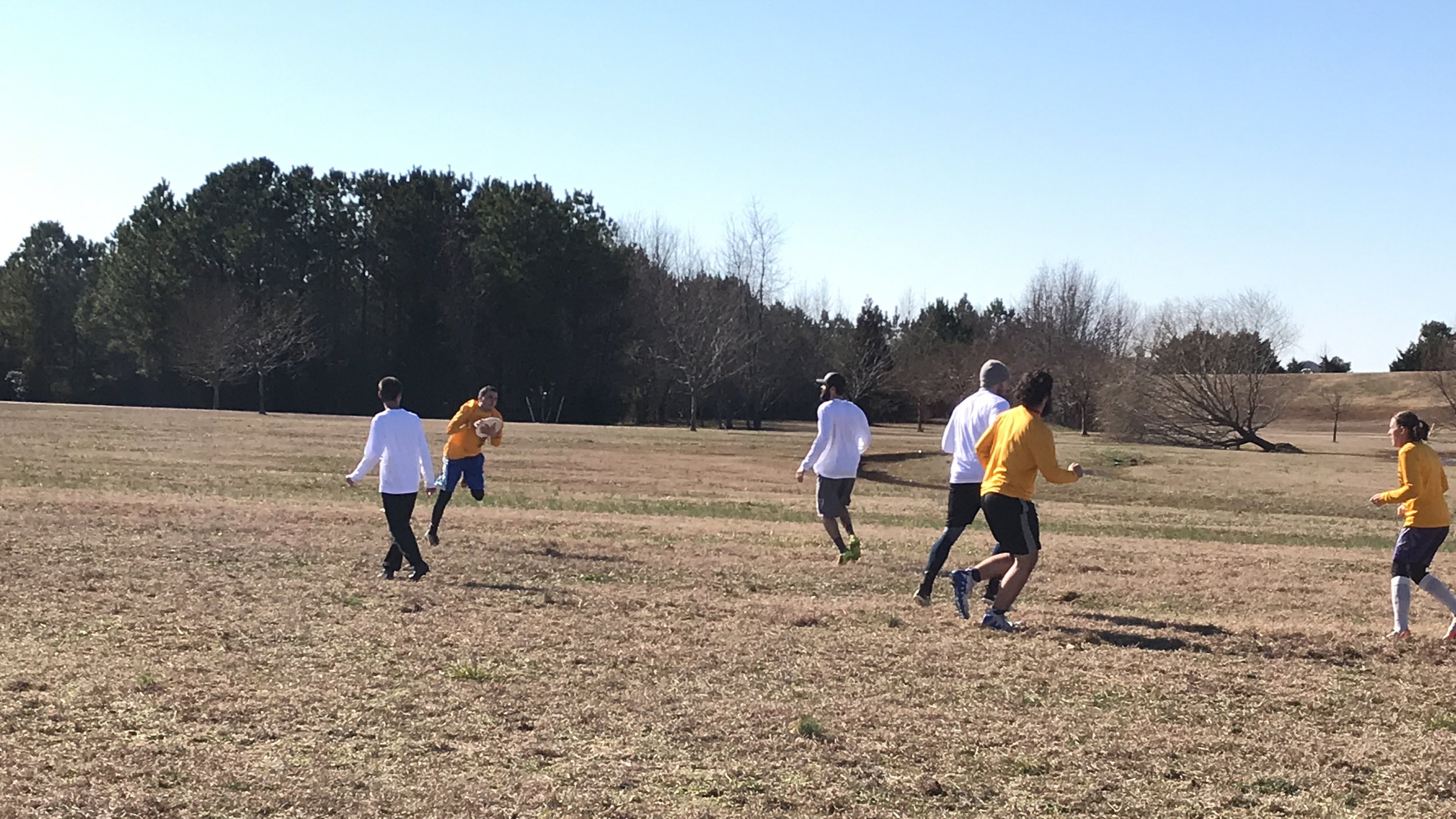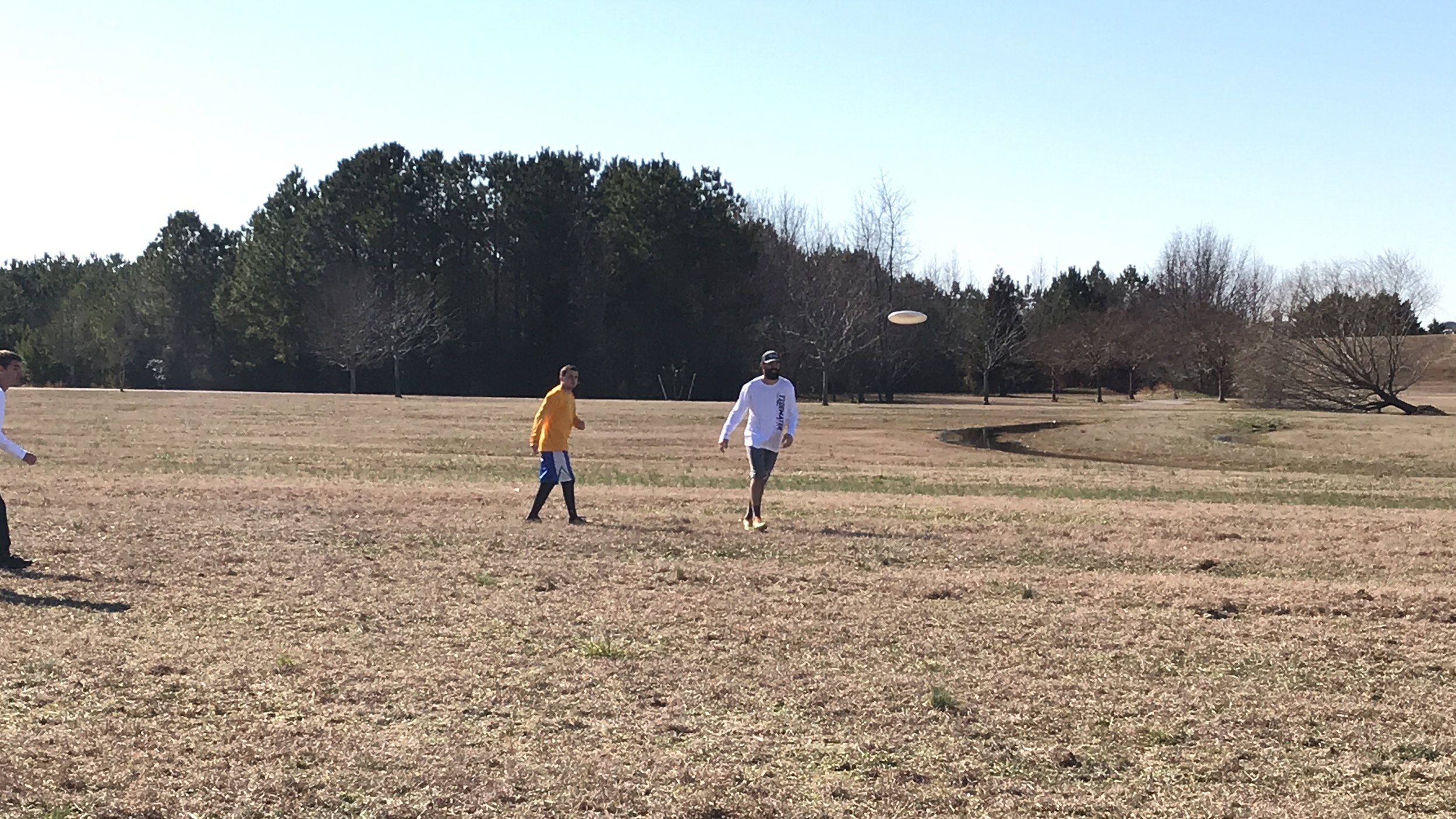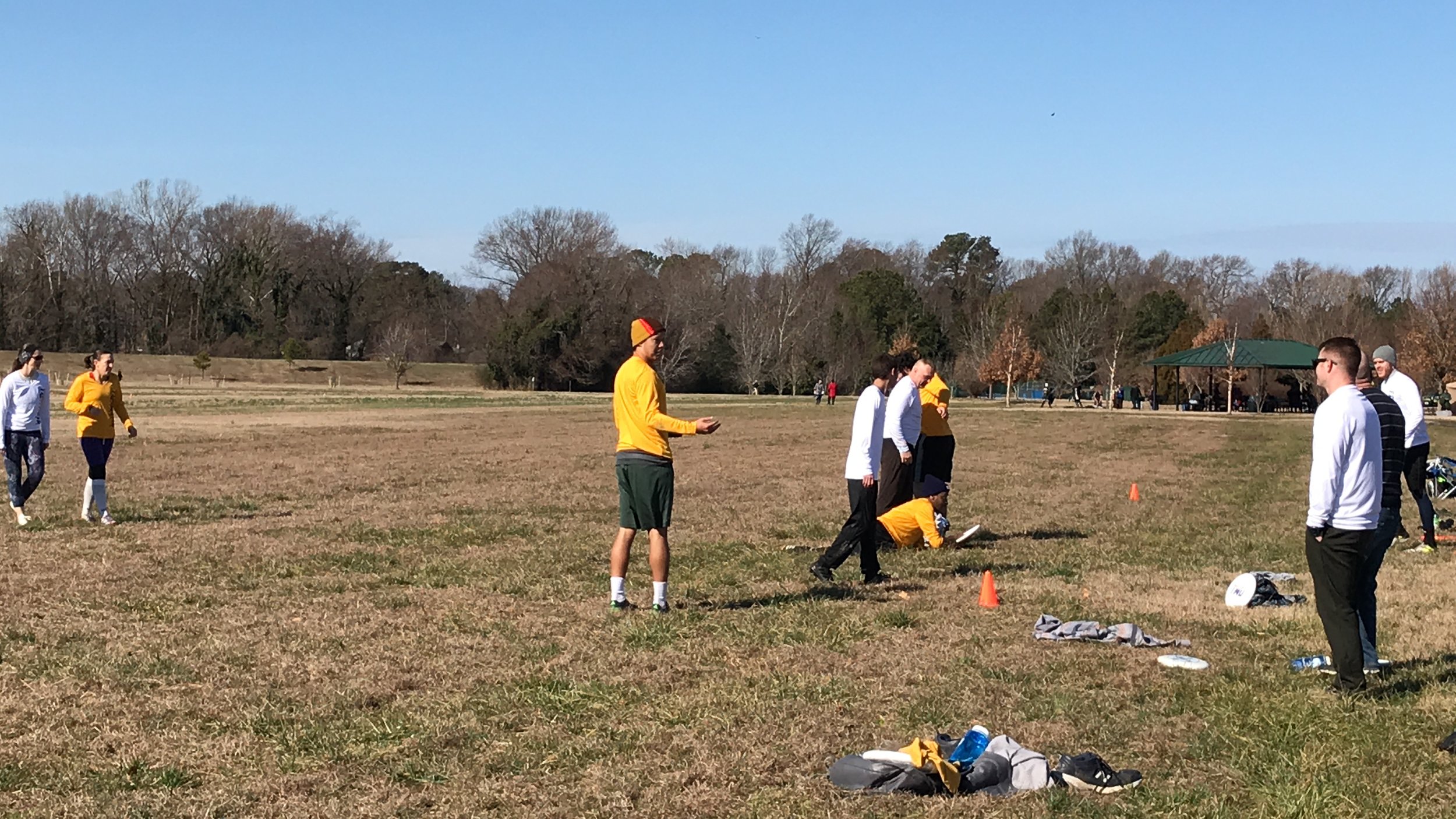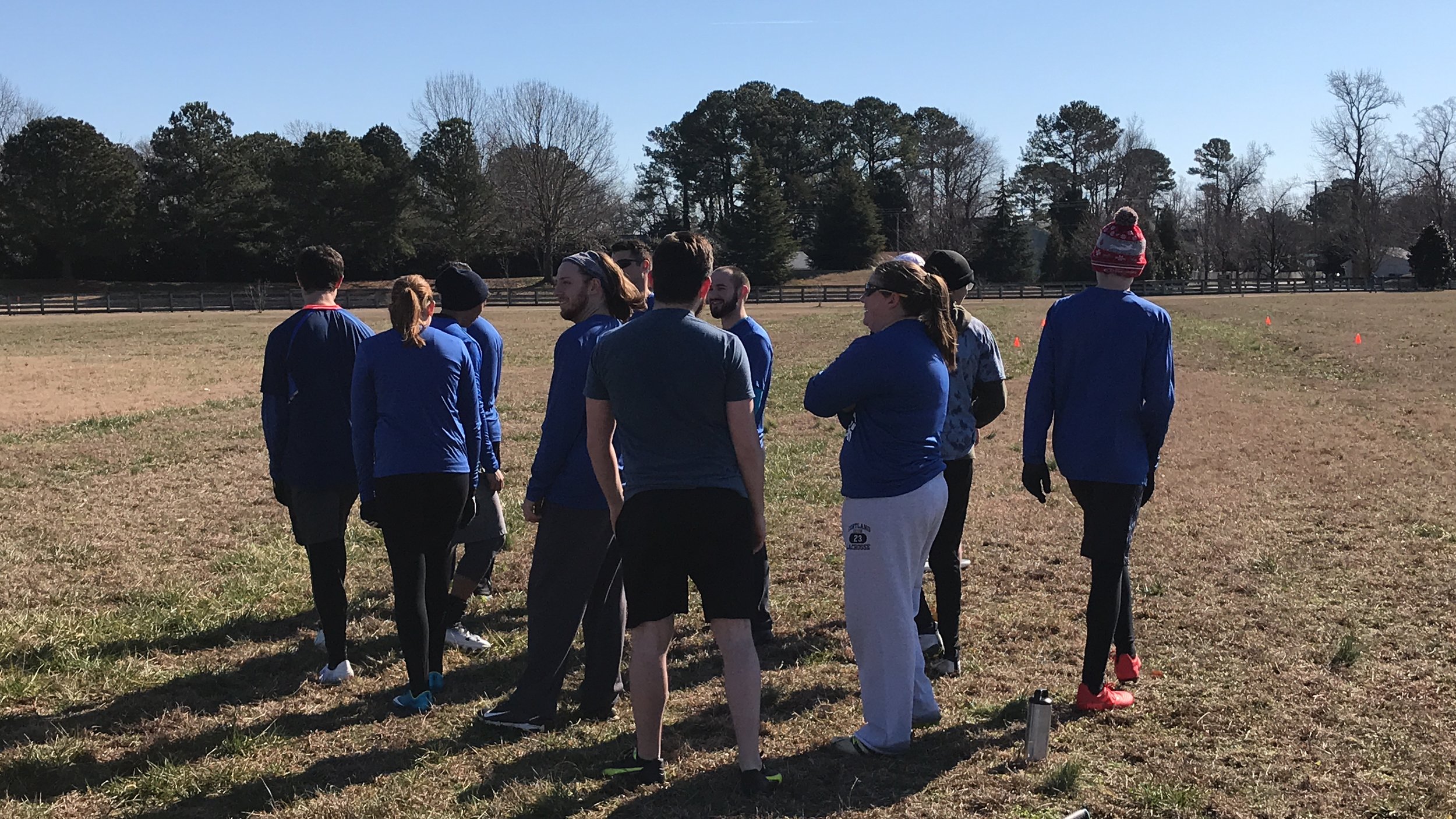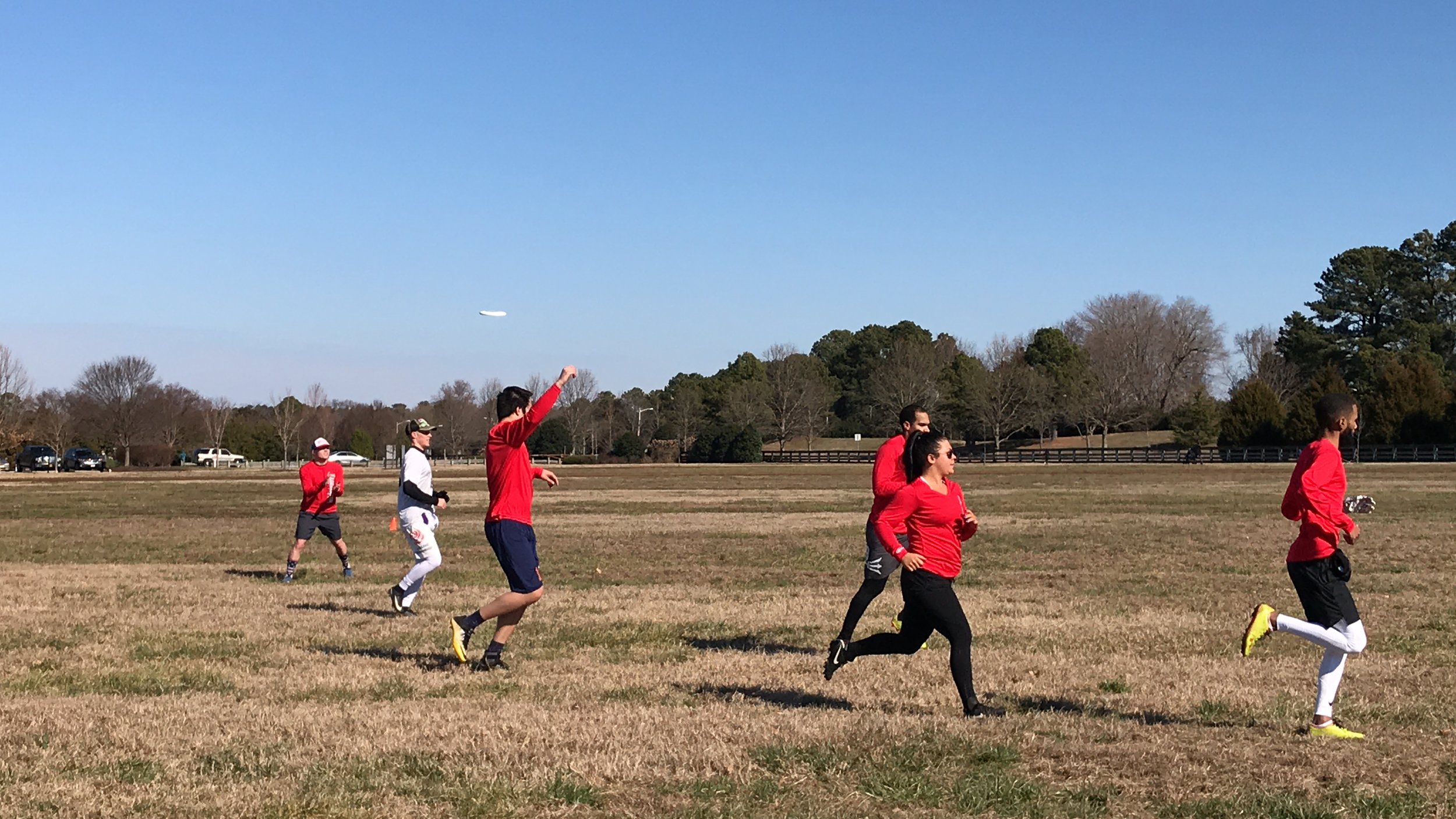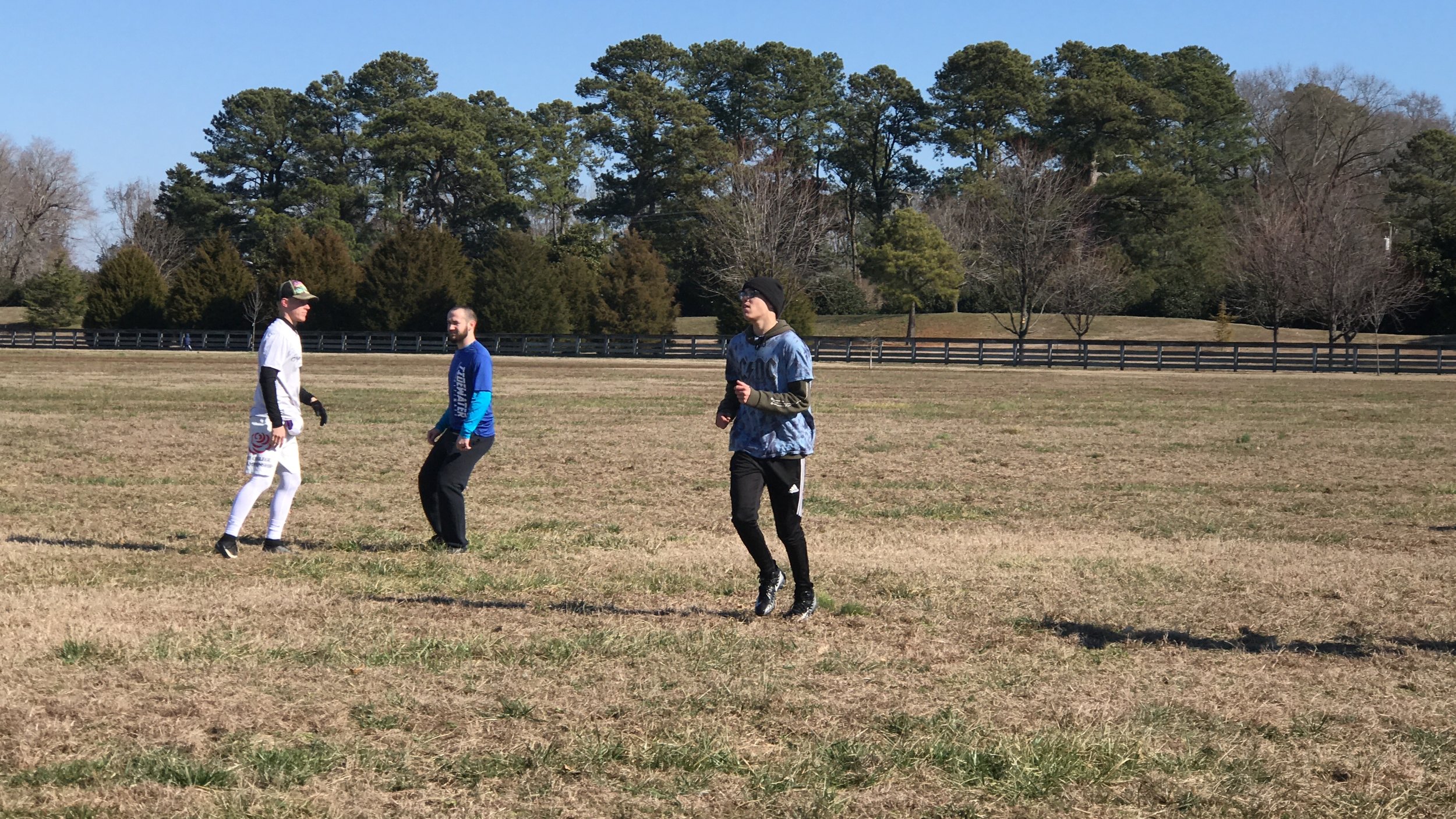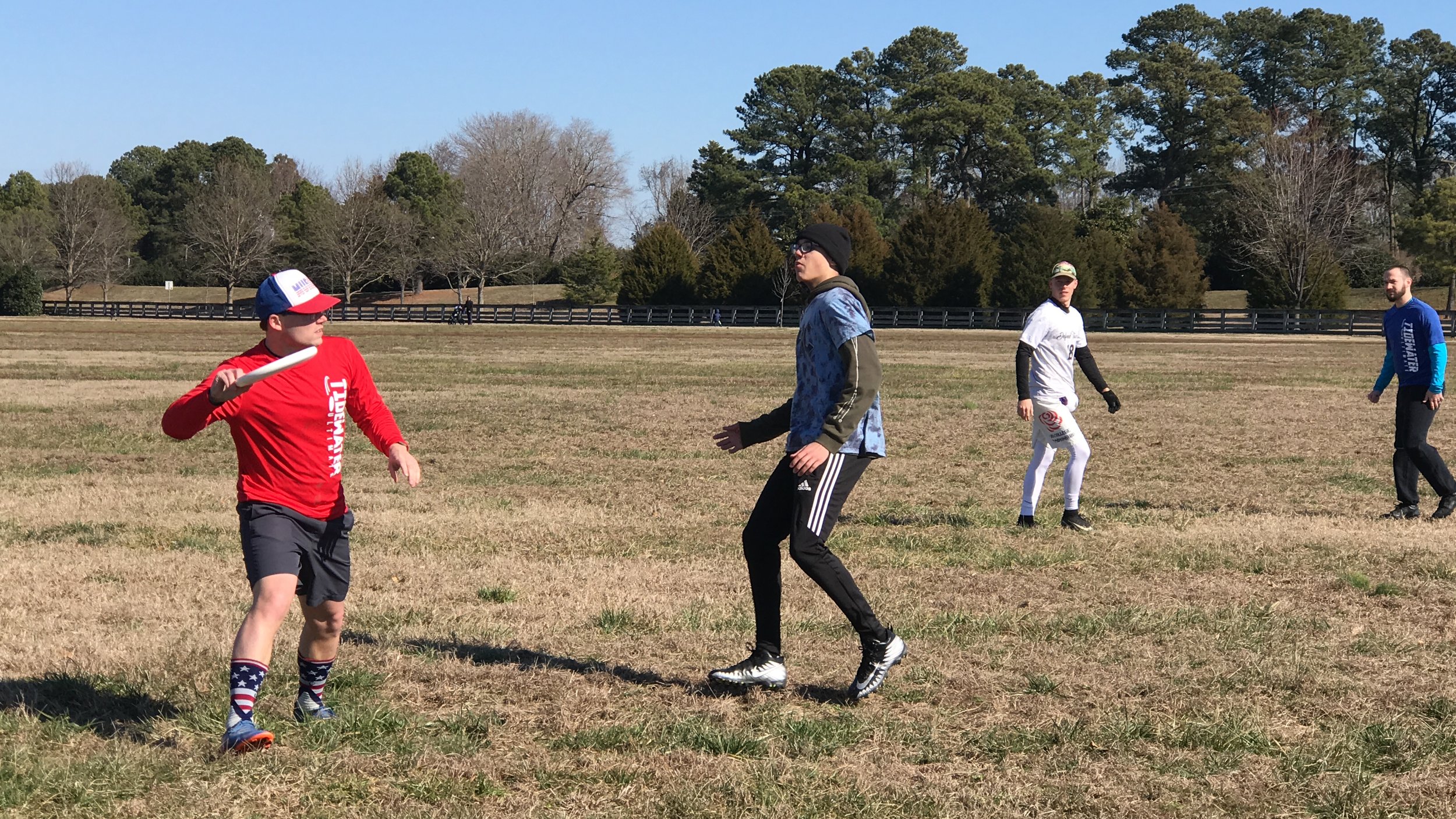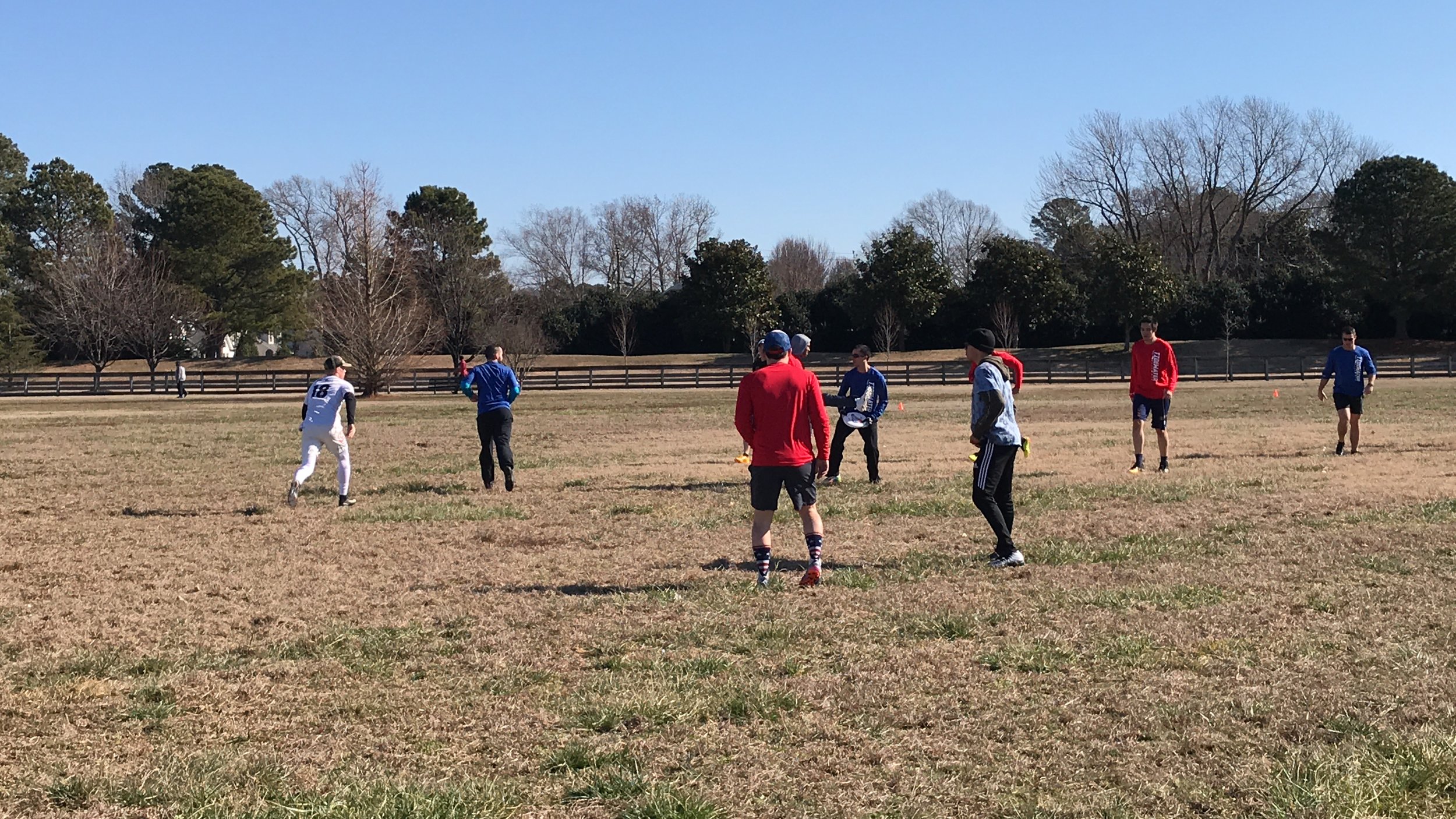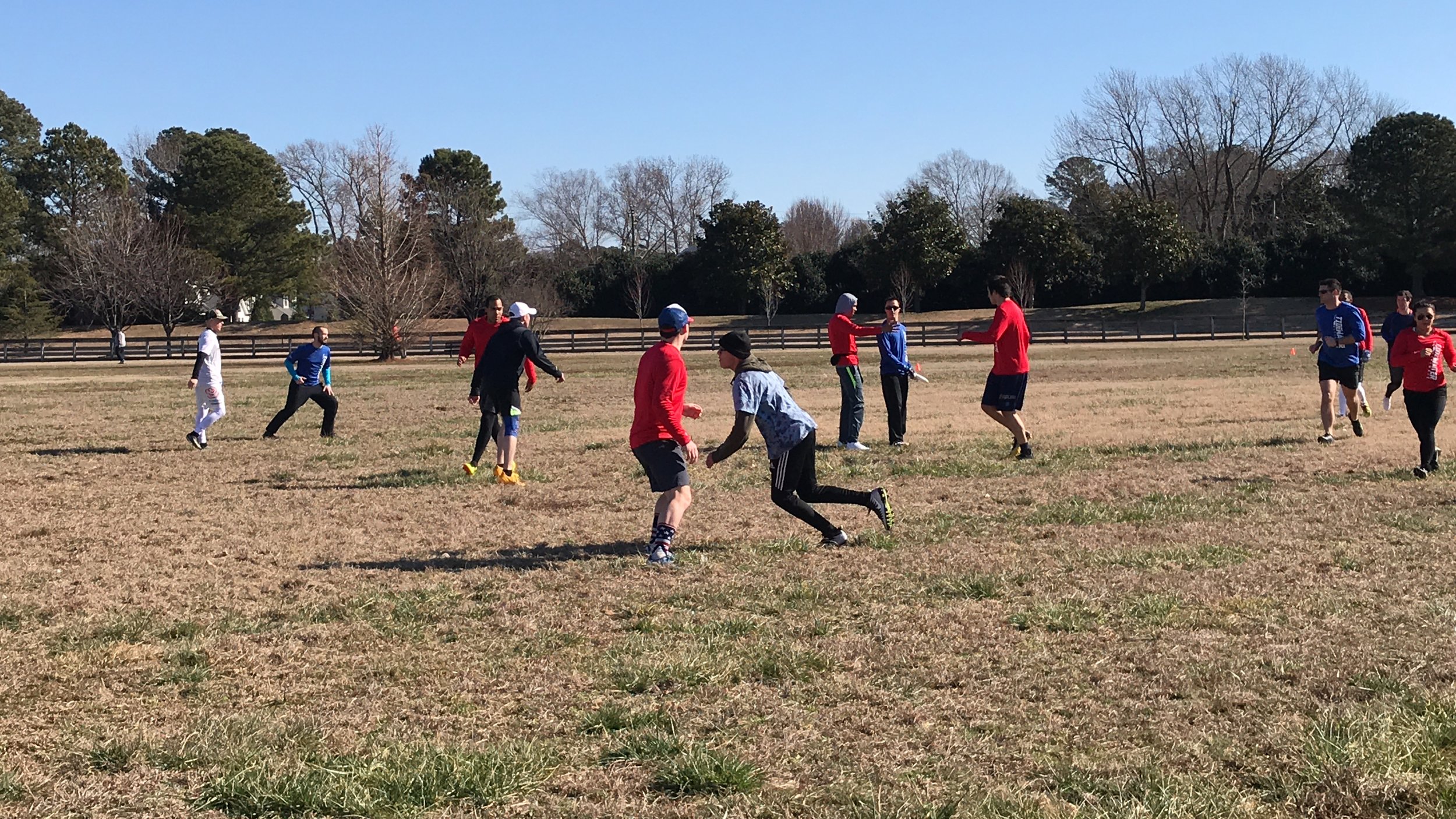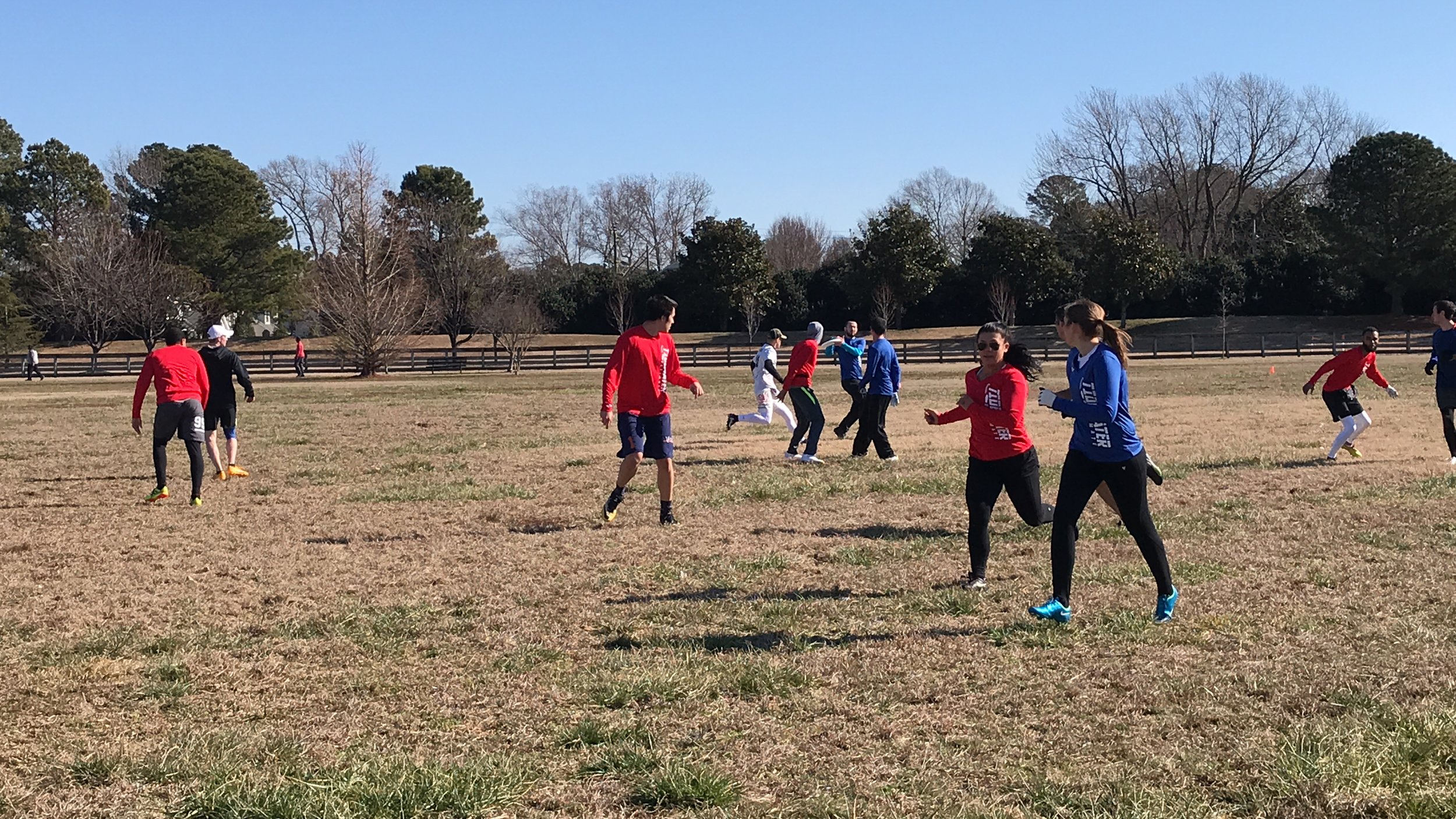 Sky Brandon
Brandon goes up for the sky
Coaching Moment
White gets a lesson from Coach Ben
Reach for it
Cara going in for the grab
Endzone Collision
Not an uncommon site in the endzone
Reach for the Sky
Nat goes up for a contested disc
Quick Cuts
Hunter snags the disc off a quick cut
Tips
Hunter able to get the defense on a blue cut
At least look good
Even if it's an easy catch, make it look good
40" Vertical
Not sure if Hunter can fly, but it kinda looks like it
Alligator Clap
#whateverittakes to bring in the disc
Follow the disc in
Always secure the catch before looking for the next cut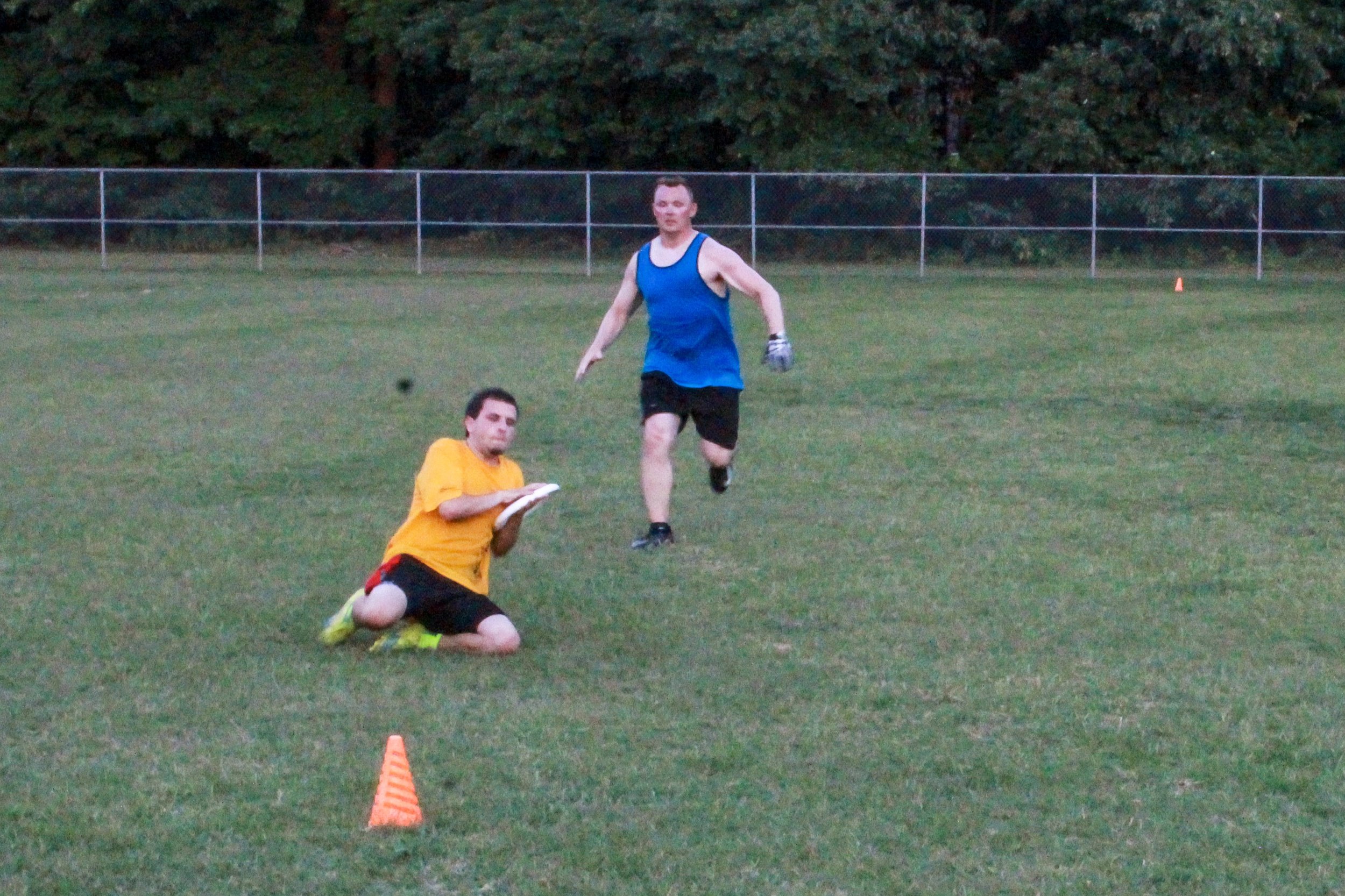 Watch them knees!
Knees first layouts are not suggested :D